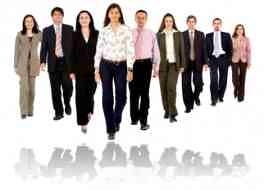 Providing innovative solutions for complex staffing issues

In any business, work demands can fluctuate on a daily basis, therefore your recruitment needs can be immediate, and often temporary. The volatile nature of many industries can leave employers heavily reliant on a temporary work force.
The Acorn Group can assist you by providing innovative staffing solutions. We have a pool or reliable and skilled employees who can be dispatched at short notice.
Why choose Temporary and Contract Recruitment?
At The Acorn Group we pride ourselves in providing seamless staffing solutions for often complex staffing needs.  Our temporary and contract team can complement your existing work force and assist in relieving those peaks in workload, covering for events such as;
Holidays
Sick leave
Events
Special projects
Special assignments
What type of staff can be hired?
We pride ourselves on conducting every assignment given to us with the utmost integrity.  We offer temporary staff at all levels for all positions across a wide range of professions and industries including;
Accounting
Bookkeeping
Legal
Medical
Information Technology
Hospitality
Administration
Sales
 Advantages of using The Acorn Group temporary and Contract personnel
You will have peace of mind knowing that your staffing needs are covered. We can fill jobs at short notice and fast with skilled, reliable and trustworthy temporary and contract staff.
It's simple and easy – you can organise 1 to 100+ staff with one phone call
Staff are available: 24 hours a day, 7days per week,365 days per year
You can hire your temporary employee for as little as three hours or for a day, 1 week or a year /s
You can hire highly skilled professionals for a short amount of time
Regular clients can book their favourite temporary employee
You can trial a staff member before offering fulltime employment
You can expand your business knowing that your staffing needs are covered
You can add fluidity in your workforce
How much does it cost?  
You're in charge, you only keep the staff for the time you need them.  You can readily calculate the conversion of an equivalent permanent salary, to that of a temporary employee or contractor.
How do I pay?
The temporary or contact staff member completes a time sheet which you need to sign at the end of the assignment or at the end of the week. We payroll the temporary or contact staff member and send you one invoice whether it is for one or 100 staff.
The Acorn Group's promise to you
You can be assured The Acorn Group will find you the right person for the right job, faster than any of our competitors.
We at The Acorn Group understand that you need temporary staff to be 'best fit' to the role and requirements, even only for the short term. We are open to increasing the diversity of your organisation and committed to equity.
To book your temporary or contract staff member or for more information contact us.
 Developing lifelong partnerships in success
 Recruitment – Careers – Consulting – Training